Home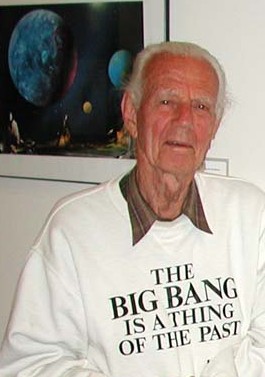 John L. Dobson, 1915-2014
A Celebration
The San Francisco Sidewalk Astronomers, San Francisco Amateur Astronomers and the Astronomical Association of Northern California announce a memorial and celebration of the life of John L. Dobson, on International Sidewalk Astronomy Night 7.
This happening will take place at noon, Saturday, March 8, 2014 at Lands End, San Francisco.
Events to take place at the memorial:
Introduction
Remembrances with family and friends
Birthday Cake
For Loren's Birthday
Valley of the Dobs
If you took John's telescope making class and you still have your scope kicking around...bring it! We'll have the "Valley of the Dobs" for a great photo opportunity.  Re-connect with your fellow classmates pushing glass.
Also present will be RTMC award winning Dobs and their owners, inspired by JD, such as Evergreen and Dave Frey's 20 incher.
Group Photo
Along with the group photo, please bring your photos too, to share your memories and fun stories.
We'd also like someone to make a video please.
Grind a Mirror
John used to say, "The mirror must be accurate to within one-thousandth the thickness of Saran Wrap." Just how do you make a mirror this accurate?  Test your skills.  We'd like everyone to spend a few moments grinding the mirror in remembrance of John.
Safe Solar Viewing
Members of the SFAA, SFSA & AANC clubs will provide telescopes for safe solar viewing of our nearest star.
Sidewalk Astronomy
Again, this memorial will be part of the great universal star party Saturday, March 8th is ISAN 7 in memory of John.
Quick Links
San Francisco Clear Sky Clock